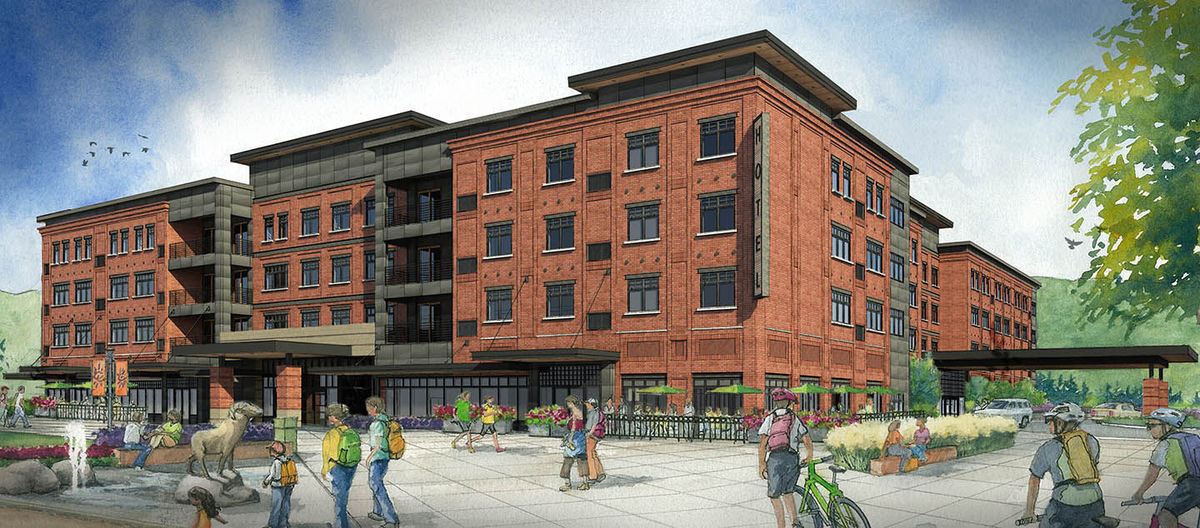 This is a rendering of the Wilson Hotel, a 129-room Marriot Residence Inn, that broke ground in Big Sky on July 21.(Rendering courtesy of Jim Collins and Bechtle Architects.)
The Wilson Hotel, named after President Woodrow Wilson and nearby Wilson Peak, is set to open for the 2018 ski season. Urgo Hotels, a management company based out of Maryland, will operate the hotel.
The 129-room hotel will feature a full-service restaurant, fitness center and pool, and will be located in the Big Sky Town Center.
We're working to grow Big Sky," said Matt Kidd, managing director with CrossHarbor Capital Partners, the investment firm behind much of Big Sky's development. "We've been working for years figuring out what we want Town Center to be and those conversations have always centered around needing a hotel."
"We're really excited to see this project come together after all these years," added Bill Simkins, whose father purchased the Town Center land in the 1970s. "It's going to be a game changer for the community."