BIG SKY VISION 2025: NOT JUST GETTING BIGGER, GETTING BETTER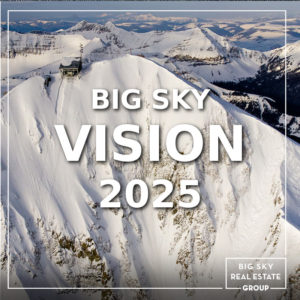 Big Sky Vision 2025 is a 10 year plan for Big Sky Resort to invest $150 million in mountain improvements to enhance and protect an experience and a mountain area some have called "The American Alps."
Big Sky Resort, and its iconic, Matterhorn-like peak, have long stood alone on the mountain resort landscape, offering a ski experience that is, like Lone Peak, both unique and exceptional in the United States.
Plans are underway now for the most modern lift network, trend-setting food and beverage improvements, and intimate villages. Retaining and enhancing the character of Big Sky Resort's welcoming warmth and vast terrain are paramount to delivering a truly singular experience among North American mountain resorts.
ADVENTURE MOUNTAIN
For the first time, summer 2016 visitors are able to ride the Ramcharger lift to the top of Andesite Mountain and enjoy fine dining plus a plethora of family activities including new Bungee Trampoline, Gemstone Mining, Kid's Zipline, Bouldering Wall, High Ropes, and Snowball Glacier. All are part of the on-going efforts to enliven the summer mountain experience.
FOOD AND BEVERAGE IMPROVEMENTS
Everett's 8800 is a re-imagined restaurant at the top of Andesite Mountain setting a new standard for on-mountain dining.
In the Mountain Village, Montana Jack Craft Burgers + Craft Beer met with rave reviews. Coming soon will be pizza and sushi dining options.
RAMCHARGER AND NIGHT SKIING
This high speed quad chair has been upgraded for summer season 2016 to enable faster downloading of scenic lift riders. Ramcharger will take hikers and mountain bikers to the top of Andesite Mountain for an expanded summer adventure. Nightskiing will begin on Andesite Mountain winter 2017-2018.
LODGING, SHOPPING, AND DINING RIVALING THE BEST OF EUROPE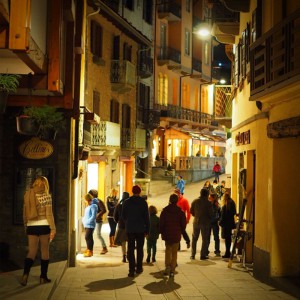 The Mountain Village is the heart and soul of Big Sky. It is designed to be largely pedestrian, easy to navigate and full-service, offering everything a week-long guest might need. Big Sky Vision 2025 plans for a pedestrian-friendly setting, vibrant through all seasons, that is in keeping with the resort's Montana roots yet reflective of Europe's quaint mountain villages. Recent dining and shopping enhancements mark the beginning of long-term plans for enlivening and entertainment.
Our vision for the future is a Mountain Village that grows thoughtfully and organically in response to guest needs and lodging demands. We will continue to offer ever-improving facilities for those planning and attending meetings, conferences and special events. New modern lifts will speed skiers out of this base area that is easier to access with additional skier drop off and new entry portal.
The vision for the next decade is to continue this active community building while working alongside our partners to develop the amenities and services that maintain the core Big Sky values of natural beauty and tight knit community. In real terms, this means over $1 billion committed to initiatives designed to keep our community livable and sustainable, staying aligned to the values that lured so many of us to Big Sky in the first place.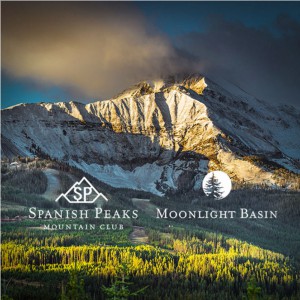 When it comes to mountain terrain development, Big Sky has always prioritized the high alpine experience. That is one of the many reasons Big Sky has been recognized as the Biggest Skiing in America. This emphasis will continue in the next decade by achieving the highest vertical drop in the US. Our vision is for an evolving high-speed, high-tech lift network, offering access to expanded ski and summer experiences for all ages, abilities and interests.
This vision is becoming a reality in summer 2016 with the installation of two new lifts. In the bowl, a high-speed six-place chair with "Big Sky Blue" bubbles (see example) will be the most advanced in the country. A faster, easier loading triple chair will serve the Challenger terrain.
The Big Sky area includes the Yellowstone Club, Spanish Peaks Mountain Club, and Moonlight Basin Resorts.
For more information on Big Sky Vision 2025, please visit bigsky2025.com.