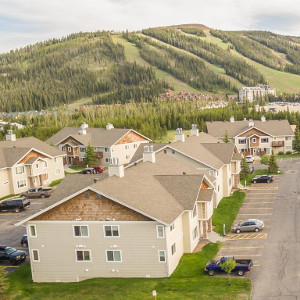 Big Sky Cedar Creek Condos For Sale offer an ownership opportunity premier ski areas in the Rocky Mountains. These affordable units have multiple configurations.
Big Sky Cedar Creek condominium are located at the Big Sky Mountain Village, and are walking distance to the Big Sky Resort Mountain Mall. Big Sky Mountain Village is the area that surrounds the base of Lone Mountain. There are many businesses located in Mountain Village, many of which are open seasonally for both winter and summer visitors. Located at the base of Big Sky Resort Mountain Village you'll find the small and serene Lake Levinsky. During the summer months there is often a rental tent set up with canoes, paddle boats, and stand up paddle boards.
Big Sky Cedar Creek Condos For Sale
Recent buyers of Big Sky Cedar Creek Condos For Sale have taken advantage of attractive prices, with many purchasing the condo for use as an investment property. Other buyers focus on the personal use of resort property instead of treating it as an investment with some personal pleasure as a bonus.
Sorry, no properties found - try expanding your search, or view all.
Big Sky Cedar Creek Condos Gallery