Moonlight Lodge is the primary lodge serving Moonlight Basin. Most of the Moonlight Lodge is open to the public.
Public areas of Moonlight Lodge include the new Moonlight Tavern,
the retail shop and the real estate gallery.
Treatment rooms, member lounge, pool, and fitness area are reserved for Member-only use.
Moonlight Lodge Penthouses For Sale are spectacular penthouse residences are located in
Moonlight Tavern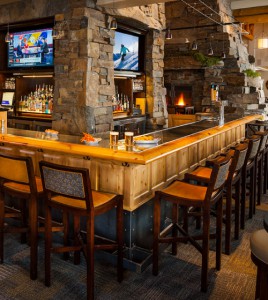 Moonlight Tavern offers inventive mountain inspired tavern fare in the beautiful lodge setting. Featuring a full dining room and separate bar and lounge areas, guests may enjoy an expedited or relaxed lunch or aprèsski bites and a full dinner menu.
After a long day on the slopes, gather your friends and family for a casual meal in the Bar or Dining Room. The tavern inspired comfort food, such as homemade chicken pot pie, short ribs and juicy burgers are sure to please the whole family. The Dining Room menu features hearty entrees such as Bison Ribeye, Lamb Chops, Steaks, fresh Seafood and local seasonal sides. Choose from ten beers on tap, wines by the glass and classic cocktails to enjoy with your meal.
Valet parking is available to the public for a fee during the ski day at Moonlight Lodge.
During lunch or dinner, parking at the lodge is complimentary to all guests—making
the Tavern an ideal spot for visitors and locals.
Moonlight Lodge Pool & Fitness Access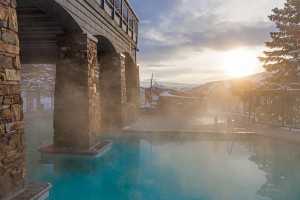 Moonlight Members and their guests enjoy access to the pool, hot tub, and newly renovated fitness center at the Moonlight Lodge. Guests that are renting a member's Moonlight Basin property may access these facilities for a fee.