There are 4 different golf courses in the Big Sky area. Big Sky Golf Courses include private courses located at Spanish Peaks, Moonlight Basin, and The Yellowstone Club. Big Sky Resort Golf Course, located in the Big Sky Meadow Village is open to the public.
Big Sky Golf Courses
---
Spanish Peaks Golf Course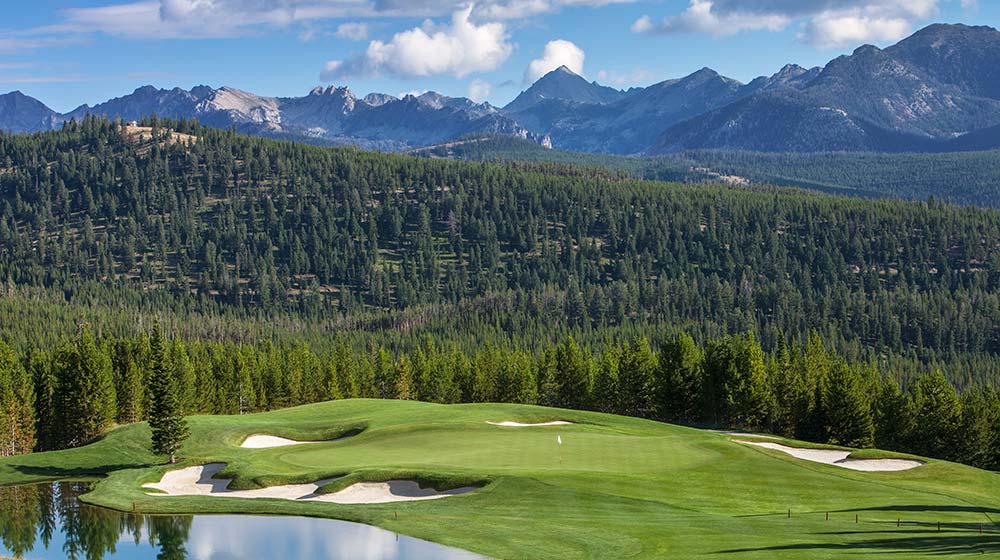 Designer Tom Weiskopf got to pick the best part of this 5,700-acre expanse that's set among Yellowstone, the Gallatin National Forest, the Lee Metcalf Wilderness and the Spanish Peaks. It could be argued that this 7,200-yard, par-72 course, which opened in 2007, has 18 signature holes. Almost any of them would have worked on the front of the scorecard, but they chose the beautiful downhill par-3 15th, which provides a 40-mile view from the tee box.
Before Tom Weiskopf began designing the golf course at Spanish Peaks, he explored the whole area on horseback. And like a sculptor looking at a piece of raw marble, he found a landscape destined to become a mountain golf masterpiece. It's as playable as it is picturesque. Experts will encounter plenty of deeply gratifying challenges, and yet beginners and intermediates will just have a lot of fun. Here, it can be hard to keep your eye on your ball as you find yourself looking out to the Gallatin Range, the Spanish Peaks and all the way to the summits of the Absaroka-Beartooth Wilderness 50 miles away. It feels as if it's just you and the golf course. And maybe a moose.
Perched on the edge of the Yellowstone National Park ecosystem less than hour from Bozeman, The Club at Spanish Peaks, a private golf course that offers resort packages to the public, is a true escape from the everyday hustle and bustle of life.
Read More
Moonlight Basin Golf Course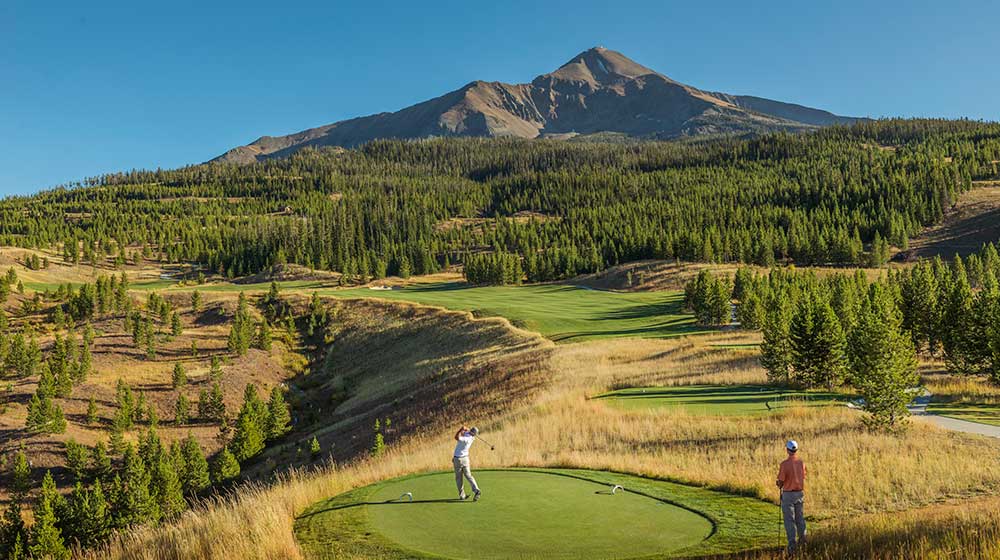 The RESERVE at Moonlight Basin, a newly completed members-only 18-hole Jack Nicklaus Signature Golf Course, is a championship course with long, challenging holes and spectacular views up and down the valley. But when your drive is temporarily interrupted by a herd of elk "playing through," and when your foursome takes a long break on the porch of the back nine cabin just to enjoy the scenery … you know it's more than a game.
Moonlight Basin, located in Big Sky Montana, partnered with Jack Nicklaus to add a Signature Golf Course to the resort's amenities. Moonlight's course has been carefully designed to delight the senses and reward players of all abilities. At 7,500 feet of elevation and 7,800 playable yards, Moonlight's course is sure to impress. There are no highways, no cities, no urban sounds and we like it that way!! It is the perfect place for you to re-connect with your family. Memberships are currently available (Moonlight property ownership is NOT a membership requirement at this time).
Read More
Yellowstone Club Golf Course
Yellowstone Club Golf is as bold and breathtaking as Montana itself. Our private championship-caliber 18-hole mountain golf course lures players in with its unflinching beauty. The new Golf Course Clubhouse is currently under construction, offering a spacious and scenic bar and lounge, 6 one-bedroom upper level suites, refined mountain architecture, and a beautiful dining room with indoor and outdoor seating available.
Tom Weiskopf, one of the most successful PGA Tour pros of all time, has turned his considerable talents to golf course design, combining a singular passion for high altitude terrain into a stunning mountain golf course experience at Yellowstone Club.
The Golf Course Grill is perched atop Eglise Mountain, where meals are served with unbeatable views. A meal here is a perfect end to a day of golfing. The friendly chefs here are happy to accommodate custom requests. Enjoy your favorite dishes while taking in the sunset over the Spanish Peaks.
Read More
Big Sky Resort Golf Course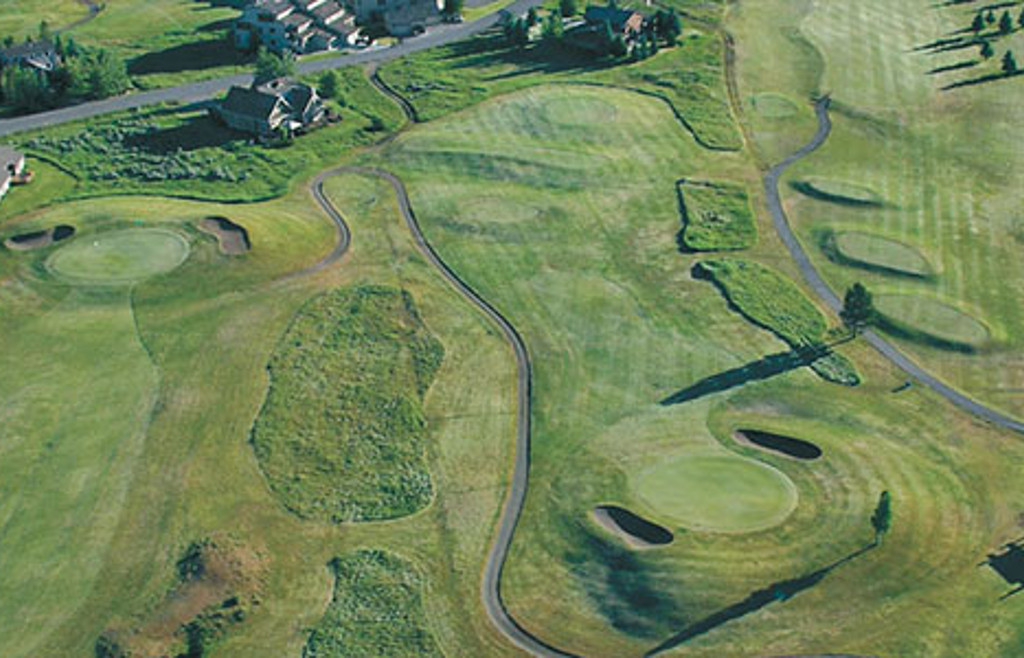 The Big Sky Resort Golf Course is an award winning, scenic 18 hole par 72 golf course at Big Sky Resort. The Arnold Palmer course is 6,500 feet above sea level, offering longer drives and spectacular views, and winds its way along the wildlife-rich banks of the West Fork of the scenic Gallatin River.
This scenic course was originally designed by Arnold Palmer in the early 1970's. It has been updated several times to provide more exciting play. There are 18 holes with a par of 72 and features blue, gold, white and red tee boxes.
Be sure to stop by the Pro Shop for all your golf accessories and clothing needs, and the Bunker Bar and Grill after your game.
Read More